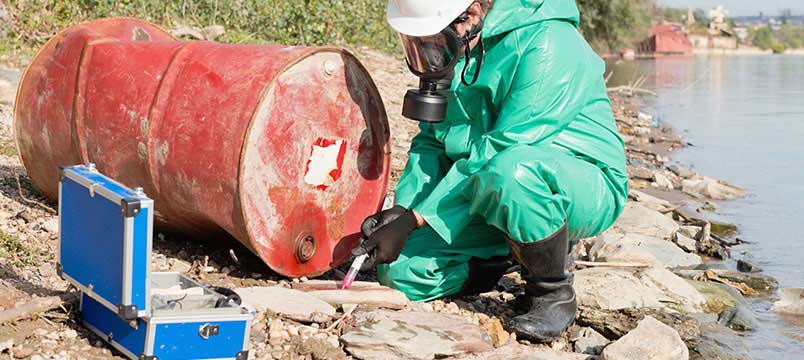 8 Hour Hazwoper
This course is designed to reflect the training requirements for employees working on-site that are exposed or potentially exposed to hazardous substances, health hazards, or safety hazards. Employees cannot participate in or supervise field activities until they have been trained to a level required by their job function. Participants will be shown PPE specific to First Responder Awareness & Operations Level response and go over an emergency response plan in recognition of a HAZMAT incident.
Topics Covered
Understand what hazardous materials are and the risks associated with them in an incident.
Understand the potential outcomes associated with an emergency when hazardous materials are present.
Have the ability to recognize the presence of hazardous materials in an emergency, and the ability to identify the hazardous materials, if possible.
Understand the role of the first responder awareness individual in the employer's emergency response plan, including site security and control and the U.S. Department of Transportation's Emergency Response Guidebook.
Have the ability to realize the need for additional resources and to make appropriate notifications to the communications center.
Gain knowledge of the basic hazard and risk assessment techniques and know how to select and use proper PPE provided to the First Responder Operations Level personnel.
Understand basic hazardous materials and terms.
Know how to perform basic control, containment, and/or confinement operations with the capabilities of the resources and PPE available with their unit.
Know how to implement basic decontamination procedures, relevant standard operating procedures, and termination procedures.
Course Details
Duration

1 Day

Start Time

7:30 am

End Time

4:00 pm

Prereqs

None

Certificate

Yes

OSHA Compliant

Yes
Upcoming Courses
Back to course listings
Contact Us
If you have any questions, or would like a full course description emailed to you, please contact Cindy.
337-237-9486
---
Book This Course