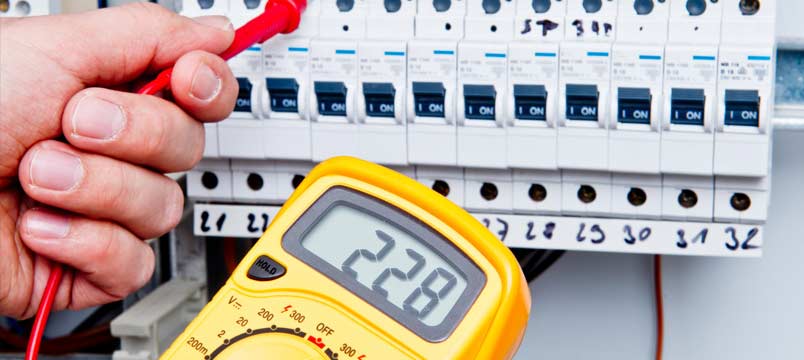 Electrical Safety NFPA 70E
This course is designed to familiarize employees working with and/or around electrical equipment (panels, breakers, cords, wires, etc.) both energized and non-energized, and provide general electrical safety training to identify hazards and mitigate risk. A qualified person (those permitted to work on or near exposed energized parts) is one who has received training in and has demonstrated skills and knowledge in the construction and operation of electric equipment and installations and the hazards involved. Participants will partake in writing a JSA pertaining to work to be done on an electrical panel model, while understanding hazards associated with burns, shock, and arc flash. They will inspect and properly don PPE and demonstrate knowledge of approach boundaries and clearing distances. The practical will be supervised by an instructor and be performed utilizing a non-live electrical panel model, where participants can interact with opening and closing the panel, interact with wires, cords, switches, and breakers, and understand relevant LO/TO procedures.
Topics Covered
Know general electrical safety practices and understand how to properly mitigate electrical hazards on a work-site during the course of specific job duties.
Understand the skills and techniques necessary to distinguish exposed live parts from other parts of electric equipment and the nominal voltage of exposed live parts.
Know the approach boundaries and specified clearance distances of the corresponding voltages to which a qualified person will be exposed.
Become familiar with Arc Flash, its primary causes, risk assessment procedures, and emergency response.
Understand GFCI protection, PPE ratings, and PPE relevant to work involving electrical environments and equipment.
Course Details
Duration

1 Day

Start Time

7:30 am

End Time

4:00 pm

Prereqs

None

Certificate

Yes

OSHA Compliant

Yes
Upcoming Courses
Back to course listings
Contact Us
If you have any questions, or would like a full course description emailed to you, please contact Cindy.
337-237-9486
---
Book This Course