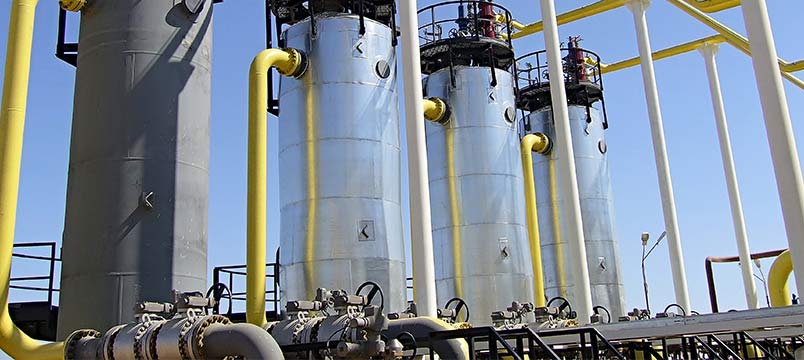 Glycol Dehydration
This course is designed to explain the use of tri-ethylene glycol to dehydrate natural gas. Participants will be able to identify and describe the function and operating parameters of each component and understand and trace the flow path of direct and indirect waste heat systems and related components. Participants will be shown various cutouts of an actual glycol system in our on-site production facility, as well as a glycol tower acrylic model.
Topics Covered
Learn about gas and glycol flow paths for each component in the system, temperature variables, and pressure variables.
Understand detailed P&ID with identification of flow streams, temperatures, and pressures.
Understand water volume tables, required glycol circulation rates, and how to troubleshoot a glycol system.
Become familiar with the startup and shut down of glycol and waste heat systems and understand waste heat flow paths for single and multiple users.
Understand each component in the waste heat system and become competent in various control methods.
Course Details
Duration

2.5 Days

Start Time

7:30 am

End Time

4:00 pm

Prereqs

None

Certificate

Yes

OSHA Compliant

N/A
Upcoming Courses
Back to course listings
Contact Us
If you have any questions, or would like a full course description emailed to you, please contact Cindy.
337-237-9486
---
Book This Course