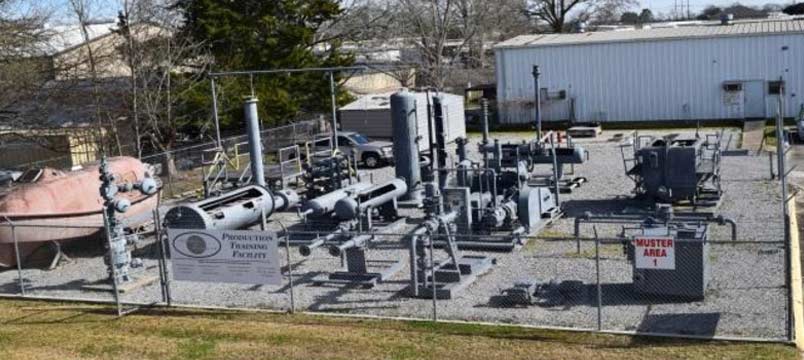 PSST 1 Day T-2/Refresher (API-U and Non-API-U)
This course is designed to be refresher course in providing basic knowledge and skills required to understand, manage, test, and document the process systems that are used in the Oil & Gas Industry. It will be a review of the abnormal conditions that can result from malfunctions and how such conditions can be safely brought under control by the use of various devices. Anyone involved with the installation, operation, maintenance, and/or testing of production safety equipment will be refreshed in becoming fully competent and capable in an offshore working environment to perform their duties. Participants will receive practical training in testing, repairing, installing and actual operation of equipment utilized in every day operations. JSA has developed an electronics and pneumatics laboratory consisting of safety devices that are functional, cutaways of safety devices and actual safety devices used on oil and gas platforms all over the world. The laboratories are divided into fifteen (15) stations, and this equipment shall be used to provide realistic responses to situations that may occur in everyday field operations.
Topics Covered
Understand that the safety system should be designed to protect personnel, the environment, and the facility from threats to safety caused by the production process.
Demonstrate knowledge of regulatory and pollution control requirements and oil and gas operations on the Outer Continental Shelf.
Understand the process of identifying and preventing the eight major undesirable events from occurring.
Demonstrate knowledge of abnormal conditions and malfunctions in the oil and gas process.
Demonstrate knowledge of the process safety analysis (approved methods of detection, protection and mitigation of abnormal conditions and malfunctions).
Understand the application of regulatory documents toward production safety system design, testing, maintenance, and operation.
Demonstrate knowledge of the function, testing, and operation of typical safety devices and pollution prevention equipment.
Demonstrate knowledge of record keeping of safety and anti-pollution devices used in the oil and gas industry.
Course Details
Duration

1 Day

Start Time

7:30 am

End Time

4:00 pm

Prereqs

T-2 Basic

Certificate

Yes

OSHA Compliant

N/A
Upcoming Courses
Back to course listings
Contact Us
If you have any questions, or would like a full course description emailed to you, please contact Cindy.
337-237-9486
---
Book This Course